Forklift Training Course Perth
TLILIC2001 – Licence to operate a forklift truck Perth
Our nationally accredited course provides you with the theory and practical skills to operate a forklift and help you if you would like a forklift job. It is a two day course for the full training and assessment of this course. We have purpose built customised training facilities onsite to train in:
Plan work
Conduct routine checks
Shift loads
Shutdown and secure forklift truck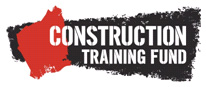 If you are eligible for CTF Funding you may receive a refund up to 80% of course fee.
Fees
$240 + WorkSafe licence fee
On successful completion of this course Nara will submit the WorkSafe application on your behalf.
Entry Requirements
There are no pre-requisites for this unit however all participants must meet the following
Must be at least 18 years of age
Have a good understanding of written and spoken English
Able to complete basic mathematical calculations
Course Delivery and Assessment Information
This course is delivered over two days (16hrs)
Training and assessment is delivered face to face at Naras premises or your workplace
Assessment will include written theory test and practical demonstration
Participants will be offered two opportunities to meet the requirement of the assessment. If further attempts are necessary fees will apply.
What to Bring
All participants attending this training at Nara's premises are required to bring
Appropriate safety clothing (no singlets and thongs)
Steel capped footwear
Two forms of ID with at least one being photographic
A sense of humour
Willingness to participate
Nara staff will provide hard hats and other PPE including hi-vis vest, if you have your own PPE you are welcome to bring them along however this is not necessary.
On Successful Completion You Will Receive
Statement of Attainment
Interim license (valid for sixty days)
High risk Work license (LF) issued by Worksafe WA this could take up to 60 days
Course Locations
Perth Centre
3/271 Berkshire Road
FORRESTFIELD WA 6058
1800 487 246
(08) 9725 6827
Gallery