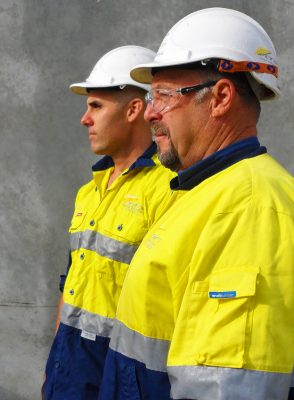 With three major iron ore companies now committed to spending a combined $9 billion on mining projects across the Pilbara, Western Australia is set to start 2019 off on a strong note.
While not comparable in size to the resources boom felt throughout Western Australia in recent times, it's important not to underestimate just how valuable this investment will be to the economy. With thousands of jobs forecast over coming years and increases in supplier opportunities for local businesses, the years to come will prove an exciting time for Pilbara based job seekers and businesses alike.
In a bid to welcome this latest addition to the West Australian economy and to meet growing demand from across the state, Nara Training and Assessing is excited to announce statewide on-site training for regional or remote businesses. While the benefits of training are recognised by all, businesses that operate regionally can struggle to justify the costs associated costs which accompany it.
Previously, regional businesses would face a number of issues when trying to further develop staff education and skill sets, whether it was choosing from the short supply of local training facilities or justifying sending employees to the nearest major location, business owners were forced to take up a number of the costs associated with travel and time away from work, until now.
The team at Nara Training and Assessing have begun working along side local businesses to create tailored training packages throughout the state. Not only can business owners ensure that their staff are receiving industry accredited training, but they also rest assured knowing that staff will receive training relevant to their specific workplace and equipment. Where once, employers were to consider all of the factors involved in providing training for their workers, they can now focus simply on when suits them best.
Get in touch with the team today to learn more about how we can provide your business a custom training solution.