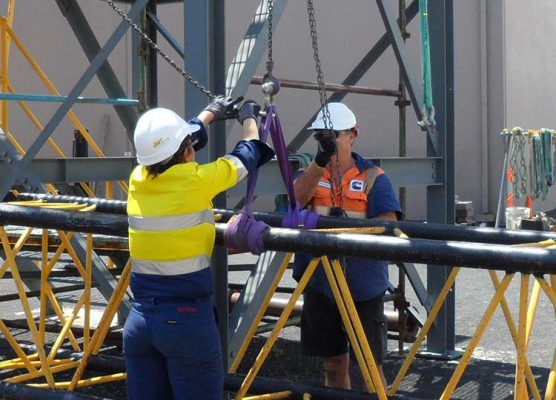 As an employer, you will be familiar with the word 'training', but why should you spend money and resources on training your staff? 
Surprise surprise, training your staff can sufficiently improve business performance, profit and staff morale. Did you know that 7 out of 10 people say that training and development opportunities influence their decision to stay with a company? If your employees are High-Risk trained, it means they can work safely when operating machinery and are able to expand their role by undertaking more jobs/tasks!
Let's discuss some of the other benefits below:
Increased job satisfaction and morale among employees
Investing time, money and resources in training makes your employees feel valued. Employees who feel appreciated and challenged through training opportunities are more likely to feel satisfied towards their job, increasing the overall morale!
Increased employee motivation
When employee is able to undertake different tasks, it builds their confidence and makes the role more interesting! And with increased confidence, your employees will perform better.
Increased efficiencies in processes, resulting in financial gain
Studies have shown that productivity increases when a company invests in training. With an increased efficiency, tasks are completed more successfully (and more safely), improving the company's turnover, and reducing injury costs!
Increased capacity to adopt new technologies and methods
The construction industry is constantly changing. It's important that your employees are constantly up to date with industry standards and policies! With consistent training, it makes it easier for employees to adopt any changes.
Reduced employee turnover
A valued and challenged employee will be more engaged and less likely to leave the company. Even though initial costs in training might seem pricey, it will be worth it when your recruitment costs decrease.
Have we convinced you to train your staff?
Nara Training offers various training courses, from forklift training to white card training. Choose an option that is applicable to you! We can offer group training sessions to make life easier and ensure that when licences expire, they all expire at the same time!
Take a look at our list of courses and find one that suits your needs!