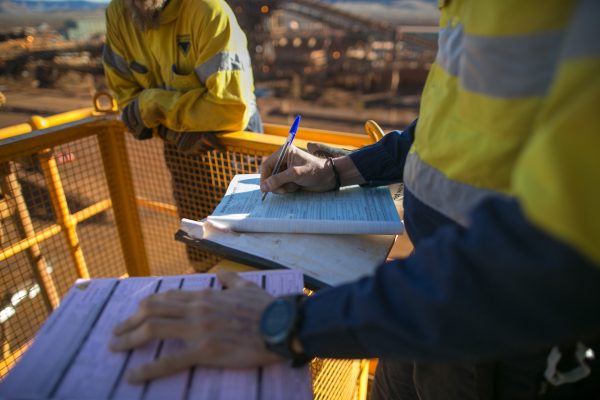 If you are living in Western Australia, you understand the significance of the mining industry in the state and how it impacts the overall economy. With all this talk of mining, we think it's apt to bust some of the biggest myths surrounding the industry. Let's delve deeper into each of these myths to uncover the truth.
Myth #1: The Mining Boom is Over
Following the 2013 mining boom and subsequent decline in industry employment in 2016, many reports surfaced claiming the boom to be officially over. However, this couldn't be further from the truth. While we agree that things may have seemed a little quiet in the last few years, the industry has actually been undergoing a period of massive investment where new mines, processing plants and infrastructure were built. Now that many of these projects have been completed, the industry is currently in the production phase of the boom also known as 'mining boom 2.0'. If you are a regular reader of this blog, you would already know that production is ramping up so much that the industry requires 21,000 new workers by 2024. To take advantage of these exciting career opportunities in this growing industry, consider enrolling in the following training courses to help you get your foot in the door:

Myth #2: Mining Work is Dangerous
If you like the sound of a mining career and the amazing work-life balance that come with it but are worried about the dangers of working in the industry, allow us to bust this myth. While we can't speak on behalf of other countries, one thing for sure is that Australia is an international leader in mine safety research and technologies. The industry takes several steps to ensure the safety of workers such as requiring the use of correct PPE for the job, investing in extensive training, certificates of competency, supervision and regular safety briefings. All training courses at Nara Training and Assessing have a strong focus on safety and that's why undertaking a training course not only boosts your employment prospects but also your safety. Check out our course calendar for upcoming training courses running in a location near you.
Myth #3: Mining is a Man's World
Mining has always been and currently is a male-dominated industry. While only 16.1% of women make up the current mining workforce, major players in the industry are already taking steps to change this by promoting equal representation. For instance, 30% of IGO's workforce is female and of these, 28.5% hold senior or management roles. Another example is BHP, world's largest mining company, where 5 out of 11 senior executive positions are held by women. While the industry still has a long way to go to achieve gender equality, promising progress has been made. If you are a woman wanting to establish a career in the mining industry, consider enrolling in a mining traineeship in addition to undertaking the training courses listed in Myth #1 to unlock a world of opportunities.
Myth #4: All Mining Jobs are Remote
This is not entirely true. While many of the larger mine sites are located in regional areas requiring workers to fly-in fly-out or drive-in drive-out, there are many mining jobs that doesn't require any travelling at all such as those that work in mining support services such as accounting, human resources, corporate communications and information technology. If your role requires you to be out on site, chances are you will get a good enough lifestyle on site to not miss being at home. Depending on the size of your mine site, you may gain the following privileges:
Unlimited 24/7 access to a gym
Free meals throughout the day
TV
Unlimited internet connection
Free room cleaning service
Not bad for a remote location isn't it?
Myth #5: Iron is the Industry's Most Valuable Commodity
This is not true at all. While there is still a strong demand for iron ore given its many uses in transportation, manufacturing and infrastructure, the demand for lithium is on another level altogether. As is the case with iron ore, China dominates the leader board as the biggest consumer of lithium. Lithium in an integral component of battery technology in electric cars and mobile devices. With consumer behaviour watchdogs reporting a strong demand for electric cars and mobile devices, rest assured the demand for lithium is forecasted to skyrocket in the upcoming years.
So, there you have it. We have busted 5 myths about the mining industry so that your can make informed decisions about your career. With the industry now in the production phase, this is an excellent time to consider pursuing a career in mining whether you are a school leaver, apprentice or job seeker wanting to make a career change. For more information on how Nara Training & Assessing can help you in this journey, please contact our team at 1800 487 246.