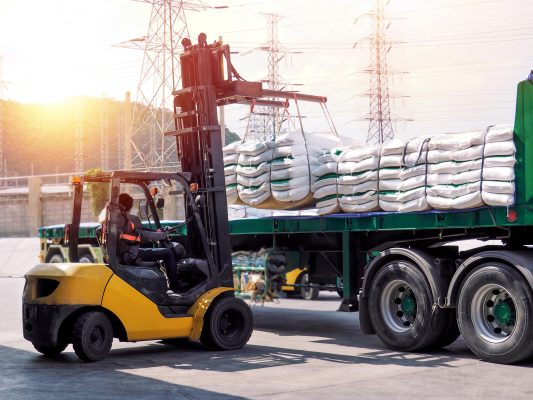 Operating a forklift is no easy task and that's why operating a forklift is classified as a high risk activity. If you operate a forklift at your workplace, you are legally required to possess a Forklift license by undergoing Forklift training with a Registered Training Organisation (RTO).
At Nara Training and Assessing, we will teach you how to operate a forklift safely and efficiently so that you don't commit these mistakes:
Overloading
Even the most experienced operators are guilty of making this mistake at some point in their career. As a forklift operator, it is your responsibility to ensure that the forklift you use is fit for the task on hand and most importantly, that it has the correct capacity to handle your required load.
Overloading a forklift will cause it to tip and risk the safety of not only the operator but also the vehicle, other workers in the area as well as cause damage to stock and surroundings.
Speeding
Another common mistake among forklift operators is speeding. This is a mistake often made by new and less experienced operators who are not accustomed to the ins and outs of driving a forklift. Remember, forklift trucks are not designed for speed due to their unstable nature. When speed driven with a heavy load, the forklift is likely to tip and cause injury to yourself or co-workers. Therefore, it is important to drive at the recommended speed. We understand that you may be under pressure from your supervisor to get tasks done quickly but safety should always be prioritized over productivity.
Lack of Communication
Forklift operators are required to possess a high risk forklift license because the nature of the working environment makes forklifts one of the most dangerous pieces of equipment in a warehouse. Every year in Australia, serious injuries and death occur due to forklift accidents. One of the most common forklift accidents is when a pedestrian is struck by a moving forklift. The best way to reduce and eliminate such accidents from occurring is to practice good communication with those working around you at all times. Good communication is not limited to verbal instruction but also includes the following activities:
Have a discussion of work plan and hazard identification before the forklift is operated
Have clear visual barriers and designated work zones to prevent unauthorized access to forklift operation areas
Make eye contact with the operator or pedestrians to let them know you are aware of them and want to communicate with them.
Use signals such as indicators, hazard lights and warning tones
Use visual communication such as hand signals and warning signals
If necessary and available, use a two-way radio to communicate
It is also important to note that forklifts have a lot of blind spots, especially when carrying loads, so it is essential to ensure that your safety signs such as sound and light signals are in good working order before you even begin to operate the machine. We will discuss this in more detail in our next point.
Lack of Regular Inspection
You can reduce the occurrence of many common forklift operator mistakes by simply taking the time to do a though pre-operation check to detect faults and issues. A pre-operation inspection includes but not limited to:
Hydraulic fluid

If hydraulic pressure is not maintained, it may reduce the machine's lifting capacity. It may cause the load to drop and inflict injury to pedestrians and damage to equipment.

Gas and fuel levels

Ensure there is enough gas to complete your task because running out of gas in the middle of a task may once again cause damage to equipment or harm your co-workers.

Battery

Ensure the battery has a full charge as failure to do so may result in a loss of power during the task.

Tyre pressure

A flat or low pressure tyre can cause the forklift to corner differently than than you are used to with potential to tip loads. A low pressure tyre also has the potential to burst during use which will cause the forklift to tip and cause serious injury. It is imperative that tyres are inflated to the recommended pressure as over inflation can have equally serious consequences too.

Signals

Signals are a non-verbal form of communication that allows your co-workers to understand the movement of your forklift and stay away from its path.
Your workplace should have a full pre-start forklift checklist ready for operators to use prior to operating the machine.
Not Working with Assistance
From an outside perspective, operating a forklift may seem like a piece of cake but an experienced operator will strongly disagree. Due to the numerous blind spots of a forklift, even the simplest of maneuvers can get complicated at times. Where possible, undertake your activities with an experienced signaler who can direct you with hand signals and navigate and lift a load safely.
 Nara Training & Assessing
We all make mistakes but some mistakes can have devastating consequences on lives. With forklift accidents being a serious issue in Australia, it is crucial to undergo forklift training with a RTO. Nara Training & Assessing is a RTO with sites located in Perth and Bunbury with added ability to provide onsite training. For more information on how to get a forklift license, click here.  To make a booking, please book via our online booking system or call us on 9722 4260.